Regain your digestive health with natural holistic solutions.

What we help people overcome!
We specialize in helping individuals overcome gut and inflammation issues that can negatively impact their daily lives. Our approach focuses on addressing common problems such as:
indigestion, constipation, bloating, diarrhea, fatigue, low energy, chronic pain, headaches, brain fog, lack of focus, food intolerances, and sensitivities.

Furthermore, we understand the challenges associated with conditions like Irritable Bowel Syndrome (IBS), gut dysbiosis, intestinal permeability (leaky gut), small intestinal bacteria overgrowth (SIBO), and other forms of Inflammatory Bowel Disease (IBD) such as Chron's and Ulcerative Colitis.

Our unique methods do not rely on medication, but rather utilize holistic, functional medicine, personalized natural remedies, and proper nutrition.
With our comprehensive approach, we strive to help you achieve optimal gut health and alleviate your symptoms.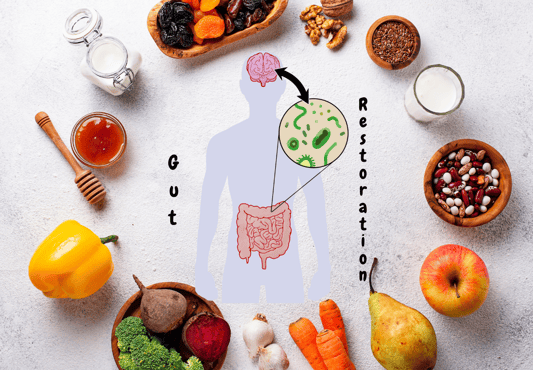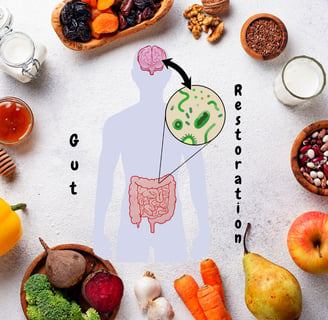 The program was a good wake up call for me. This program was exactly what I needed - accountability. Having email and Zoom check-ins helped me to stay focused. Thanks to the sessions from Lamees, it was really helpful. Highly recommend her. - Veda T.
Lamees understands the challenges and realistically works with you to be successful. Initially I was so overwhelmed with my health issues- but after attending Lamees program- I feel much better.
- Emily G.
The program was great. I have learned a lot and my habits have also improved. i have lost weight and losing more day-by-day. I can't thank Lamees enough to help me accomplish my goals and helping me to get back on track.
- Michelle L.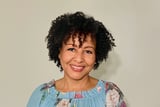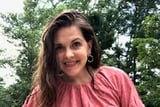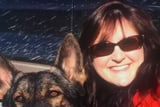 Lamees Lahham, our dedicated dietitian, is passionate about helping people overcome indigestion and achieve optimal digestive health.